Online business is an activity, where you can perform sell or trade online. It is also referred to as E-COMMERCE, by which buying and selling of goods and services, the transmitting of funds or data, through an electronic network(INTERNET).
The transaction flow occurs as,
B-B: Business to Business
B-C: Business to Consumer
C-C: Consumer to Consumer
C-B: Consumer to Business
Today security is one of the important aspects of online business. Attackers and hackers find a way to hack your website and extract valuable business data from your database. So it is important to maintain a secured online business.
If you are planning to run an online business, then you should be aware of HTTP and HTTPS.
HTTP: HyperText Transfer Protocol
HTTPS: HyperText Transfer Protocol with SECURE SOCKETS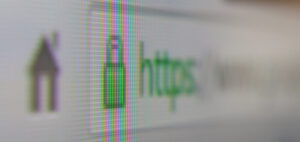 Are you really worrying about your online data, due to the activities of attackers on your website including stealing of data, viewing of confidential details, etc.? What if you feel, when you are protected by an extra layer that will challenge the attackers. Adding SSL to your website helps to provide an extra security layer to your website.
What is HTTPS?
HTTPS is identical to HTTP, where HTTP send data as a plain text and it will mainly focus on accessing HTML page to present information to the users and it transmits information without caring about the previous session.While https encrypts and decrypts the data sent and received using Transport Layer Security Protocol with data integrity, encryption, and authentication.
Benefits of adding SSL on your website:
Enable secure communication between browser and server
Protect user's sensitive information
Allows user to complete a successful transaction of data and funds
Increase user's trust and confidence on e-commerce
Ranking benefits
It prevents tampering by third parties
Available at lower cost and allows to manage multiple websites under single certificate.Mind Spark Technologies is a leading Web and Mobile Application developmentcompany in Coimbatore. We focus on the security of data for online business. Mind Spark Technologies helps to add SSL certificate to make the website work with https for secure transactions.