The term technology has a great role in today's world, Each day new technology is constantly evolving to meet the demand of modern world.The same scenario can be applied to software industries, where updated models are the ruler of the game. On the list, SAAS model is one of the rulers of the software world, over traditional on-premises software models.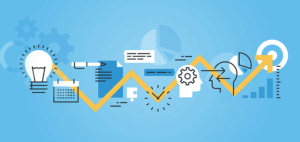 What is SaaS model?
Software as a service(SAAS) is a way of connecting application over the internet as a service. SaaS applications are sometimes called as Web-based software, on-demand software or hosted software in which user can run application and store data. Instead of installing and maintaining software, you can simply access it via the internet, by freeing yourself from complex software and hardware management.
The term SaaS is considered to be part of cloud computing,
Software as a Service(saas)
platform as a service
backend as a service
desktop as a service
infrastructure as a service
information technology management as a service
CHALLENGES TO TRADITIONAL SOFTWARE:
The market for on-premises software is undoubtedly shrinking, many companies are quickly moving to SaaS model, by building saas version of their products.With SaaS, the users tend to be more satisfied due to speed, user-friendly interface.This can make their revenue growth higher when compared to traditional software.
SAAS MODEL SUCCESS
SaaS is a software distribution model in which a provider licenses an application to customers and hosted in "the cloud", Where multiple users can access the single copy of an application that runs on an Internet-connected server.Saas has multi-tenancy in which keeping each user's data separate and secure.SaaS companies constantly analyze how their users are using their application in real time, by this issues can be solved with quick response.
Advantages of software with SAAS Model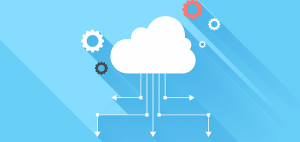 SOFTWARE COST
The subscription cost on saas can expect low and some vendors may offer discounts for longer term purchases, Where traditional software cost remains high.
MAINTENANCE COST
Saas model vendor will usually include basic maintenance, support, and some vendors will include unlimited users, security, and insurance.where traditional software model require you to take annual maintenance contract, which includes supports and ongoing updates.These contract price can be priced from 25%-50% of the initial cost.
PAY AS YOU GO
In SAAS model you can pay as you go, you will be charged based on usage.So there will be no wasted resources, since the user only pays for services, rather than provisioning for certain amount of resources.
BACKUP
Due to the cloud-based model, Data backup will be managed by service provider.Where in traditional software models all back-ups need to be done by the user(organization hardware, staff).
SECURITY
Since the software is hosted by the vendor, they take the complete responsibility and security of the application and its data.Where in traditional software model, managing of security and backup is done by the client(user).
UPGRADES
Upgrades to the server, software, databases, application are monitored by the vendor.Where in traditional software model, upgrades and cost associated with labor and hardware are done by the user(client).
Mindspark technologies is a leading mobile and E-commerce website development company in Coimbatore. We focus on latest techniques with responsive and user-friendly design to deliver the latest products to our client.