Native mobile apps:
When you think mobile apps for your business, you'd probably think of native mobile apps. They are developed to be "native" to one platform, whether it's for iOS or Android.
The native platform can be powerful because it tends to be optimized for user experience.
Because it was developed specifically for that platform, it can operate more intuitively.
• Very fast and responsive
• More interactive and intuitive
• Better user experience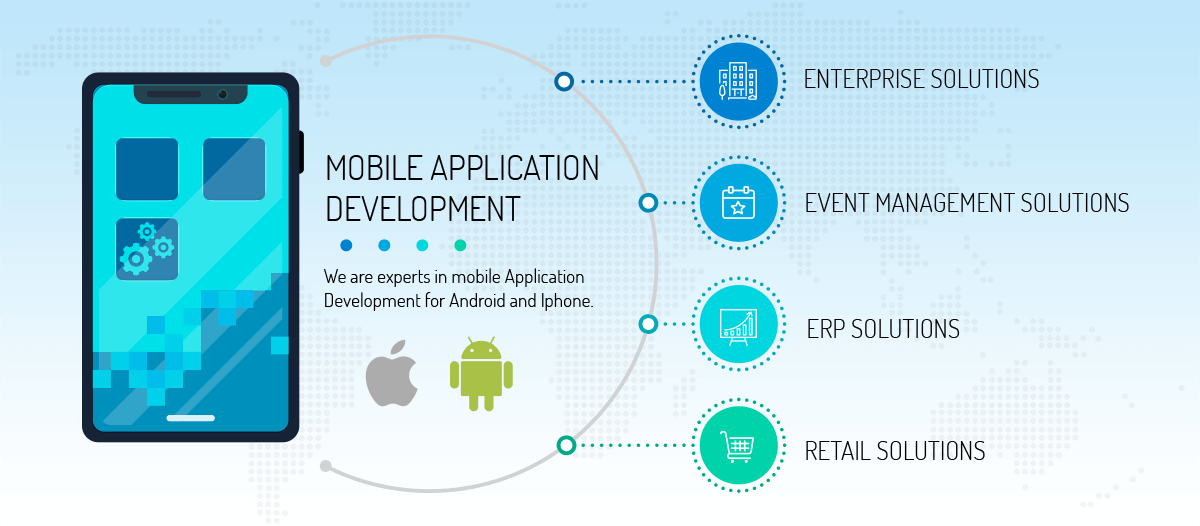 Web Apps:
Responsive websites adapt to a different design when they are accessed from a mobile device. It adjusts to fit the different screen sizes of mobile devices.
Popular programming languages are used while developing web applications.
• Easy to build
• Easy to maintain
• Build one app for all platforms – iOS, Android, and Browser
• Offline app with local data storage is possible
Hybrid Mobile Apps:
HTML5 programming language is used for developing hybrid apps. Hybrid apps are not as fast or reliable as native apps.
There is no need to build and maintain apps for separate platforms.
• Built on web technology
• One app for all platforms
• No browser needed
• Online apps are possible
In today's digital world, creating well-designed mobile apps for your business is essential. Mind Spark Technologies has thorough knowledge in developing web and mobile applications.
You'd consider the above-mentioned aspects when developing a mobile app for your business. We can help you choose the right mobile app technology for your business.
About Mind Spark Technologies
Mind Spark Technologies is a well-known name in the field of IT as a Trusted Mobile App Development Company in USA, UK, Australia and India that offers the very best UX design, Web development, iOS app development, Android app development, ERP development, Branding, and Digital marketing services.