Technology plays a vital role in our life in various sectors, the main role is making the world a smaller piece, by connecting people in a closed package. As we get connected to the more technological gadgets, it is important to remember the people who reside closest to our hearts: friends, family and loved ones. Although we often criticize the technological era, We should take a moment to remember, How technology has strengthened the relationship with the world.
Dozens of technological gadget comes daily to the market, but very few are Eye catching. On that list, we are glad to introduce our innovation on new mobile chat application.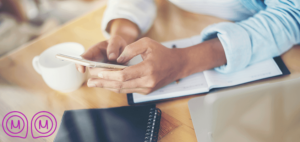 Chatting is the most popular activities in the world of internet and it connects people from different parts of the world.So we developed our application as a platform to chat with the world.

Nowadays people prefer to be fully connected in online, So it is important to keep connected with the group.If the strength of the group is low, It will be an easy task to maintain group  But, when it comes to an organization or sectors having "n" number of users, then it will be difficult.
So we launched our MCHAT application on android with more functionality and user-friendly design, Our main focus is on the organization and sectors who are facing the issue in maintaining large group with a various section to be connected through online.
The Key Feature Of Our Application Are:
 "Multiple Member can Manage Multiple Chat Group"
With MCHAT, you can create multiple groups and subgroups, where the members in each group can be sub-grouped into multiple groups,Our application helps you to connect with members that are added to the subgroups, The admin of each group can add members and make approval for the pending request  to join the group by the non-admins in the group by providing respective messages for each action.Our application allows you to "like/dislike" other users profile images and also, It lists out the friends/group list in the main screen with groups in common for easy access.
Mind Spark Technologies is the leading Web and Mobile application development company in Coimbatore. We mainly focus on user-friendly design and service to our client.