Demonetization is the thought that resides in the mind of everyone in India recently. From commoner to businessmen, the delegalization of higher currency notes in India has hit everyone alike.
Commerce is a game of skill which everyone cannot play and few can play well. Ralph Waldo Emerson stated so in the 18th century. And commerce in India has seen a heavy decline in the past few weeks after the demonetization.
Leaving the debate of the ingenuity of the ban on higher currency notes aside, let's delve into the impact of the announcement on India's commerce.
While many think that the commerce in India has significantly reduced and is at a stage of stagnation, the reality may not be that dark. While the commerce in the country may have reduced to a noticeable extent, there are still few players out there in the industry who reap benefits from the ban on higher currency notes.
For example, online wallet companies like PayTM and MobiKwik are understandably in celebratory mode after the announcement. Their traffic has gone up multi-fold and their customer list has seen a considerable increase in the past few weeks alone.
..And we just crossed 50 Million App Downloads on Play Store. Thank you, India!
PayTM tweeted the above tweet just 24 hours after the announcement.
Similarly, E-commerce giants like FlipKart, Amazon, Snapdeal and Shopclues have recently seen an increase in their traffic. While their sales has decreased a little understandably, the top brass of the organizations are strong in their belief that the numbers will increase once the migration from the COD(Cash on Delivery) service to online payments is done.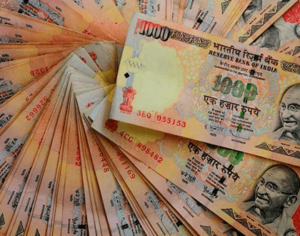 The surprises just don't end there. If you are amazed by the sustainability of the giants in the E-Commerce industry in this time of crisis, then you are sure to be left dumbstruck when you learn that even smaller players in the E-commerce industry like Big Basket, Grofers have seen considerable increase in traffic.
The ripple effect of this demonetization has started the migration from traditional commerce to E-commerce among India's population. And it is only a matter of time before E-Commerce concerns in India see a huge boom.
The smart decision for every business owner is to book a passage in the E-Commerce ship before it leaves the shore on its triumphant voyage. By integrating their business with E-Commerce, they can make sure that they are not unduly affected during any of the forthcoming economic crisis that results from this revolutionary stand by Narendra Modi.
Mind Spark Technologies is a prominent player in the web and mobile application development industry. We are experts in E-Commerce integration and E-Shopping creation. Contact us now and book your passage in the E-Commerce ship!
You can check out how Mind Spark Technologies enabled their client grow their business using their E-Shopping portal here.